Dr. Irene S. Levine »
"The prospect of developing a new blog while simultaneously meeting editorial deadlines can be pretty daunting—but all my anxieties were dispelled as soon as I began working with Laura. In addition to Laura's extensive knowledge of various blogging platforms, she became a true creative partner. She was willing to customize my blog to my rather vague specifications, adding all the bells and whistles I wanted (and some I hadn't thought of, too), going way beyond the cookie-cutter themes used by so many other designers.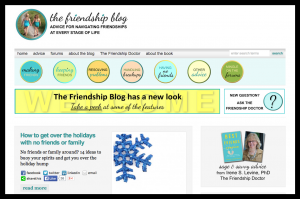 In addition to her extensive experience in web design, Laura brought more to the project than I could have ever anticipated, including her creative vision, solid design and editorial skills, and excellent judgment. She helped me stay on track so the project could reach fruition quickly and was always patient, easy to communicate with, and accessible. An excellent teacher and trainer, she held my hand so that I would felt confident maintaining the site after her work was done and knew just when to let go.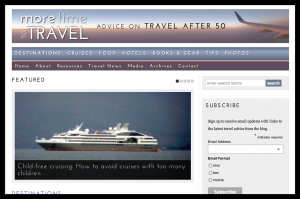 She has been a constant source of new ideas and inspiration—as well as a trustworthy social media consultant. I couldn't have chosen a better person to work with and hope to have a long working relationship with her!"
—Irene S. Levine, expert blogger & author, MoreTimetoTravel.com and TheFriendshipBlog.com