POD & ebook packaging
For each of the books I package I edit them from start to finish and provide cover and interior text design. Once the book is finalized for print, I then convert it into a multi-platform ebook for distribution via Amazon's Kindle store, B&N's PubIt, Apple's iBookstore, and GoogleBooks, among others, often using the Smashwords ebook conversion and distribution system. I create the blurbs, keywords, and book profile pages for each platform.
Recent projects: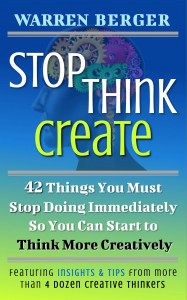 STOP • THINK • CREATE ebook
Editing, design, packaging, promotion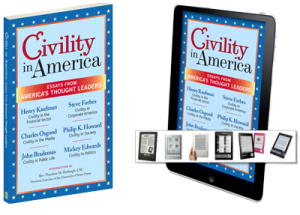 CIVILITY IN AMERICA: Essays from America's Thought Leaders (DGI Press)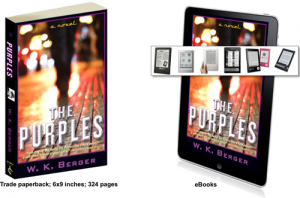 THE PURPLES: A Novel (Ringer Books)
Also handled all e-marketing and contest submission for this book, including designing and webmastering a fun book website with video, music, and lots of photos.
---
See my portfolio pages for the following:
---